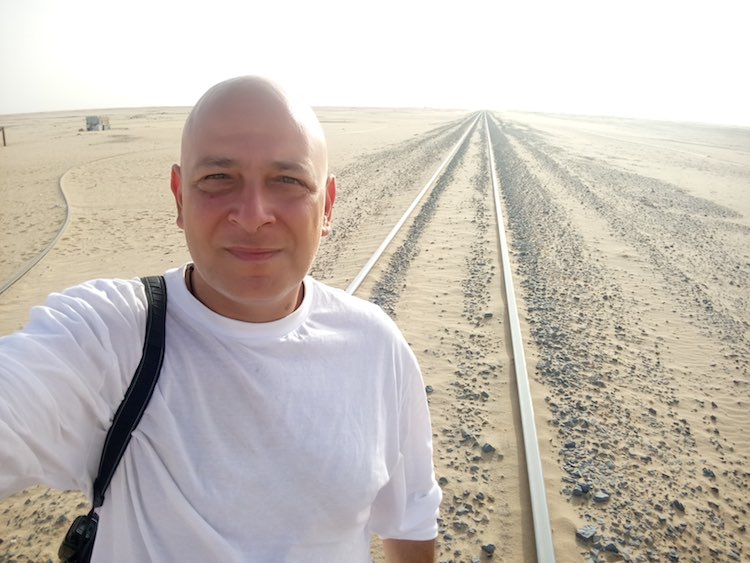 Who is Harry Mitsidis?
Is Harry Mitsidis the biggest traveller in the world? He categorically denies this, though some respected media articles make this claim!
Harry Mitsidis was born in 1972 in London, U.K. to a Greek father and a South African mother. He took an early interest in aviation and film but studied sociology in Greece and at the University of Oxford. After working as a lecturer in sociology and business in four countries, he decided that exploring the world was by far a better undertaking. Harry Mitsidis achieved his aim of visiting every country in the world, as defined by the United Nations, by the age of 36, with his last country being Equatorial Guinea.
He proceeded to found the global travel site TBT, rebranded as NomadMania in 2017, and has since been managing the project while continuing his global experience as a traveller by exploring as many of the 1301 regions of NomadMania as he can.
NomadMania is one of the leading websites in the world of systematic travel. Its members include many of the generally recognised biggest travellers in the world. The project proposes a division of the world into 1301 regions based on a country's size, population, cultural importance and cultural diversity, economic strength and international tourist arrivals.
NomadMania is the only place which verifies big travellers' claims to ensure their authenticity. It is also the authority on travellers who have been to all 193 UN states through its carefully researched UN Master List. Moreover, NomadMania proposes a large system of worthwhile activities for travellers – known as Series – which result in unique thematic lists, sorted by world region.
NomadMania, as a registered non-profit, encourages contributions which will be used for its charity wing, aiming to assist people from less privileged backgrounds to experience more of the world around them.